This experience is designed to be viewed in landscape
Please rotate your device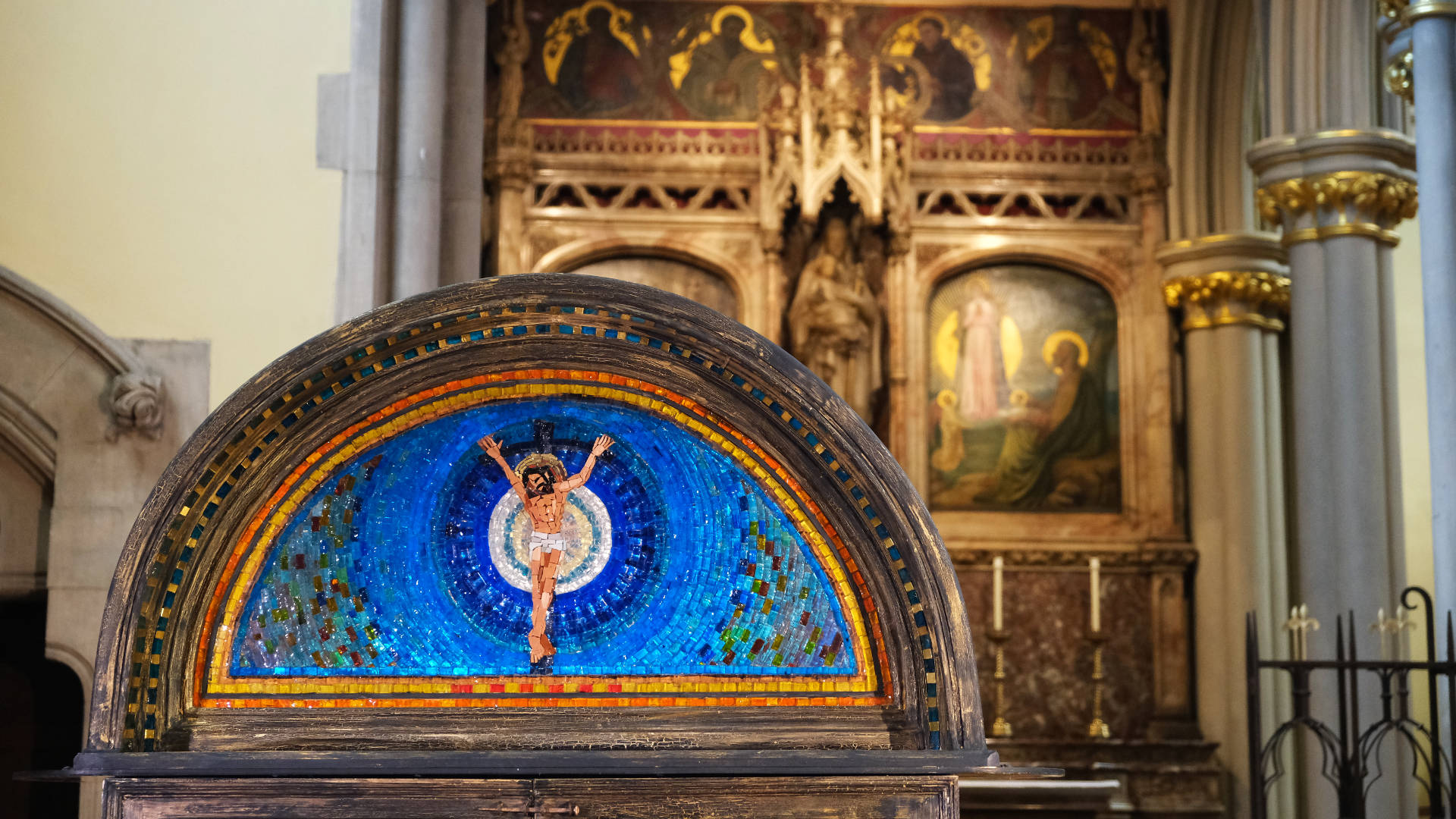 Begin experience fullscreen
Little bits of God
Begin in browser
We recommend that sound is turned on. A modern browser and a reasonable internet connection are required.
'Little Bits of God' was commissioned for the 1,600 anniversary of St Jerome's death in 2020 by the God who Speaks initiative.

It was created by the artist Pete Codling.

Filmed on location in St John's Cathedral, Portsmouth, England.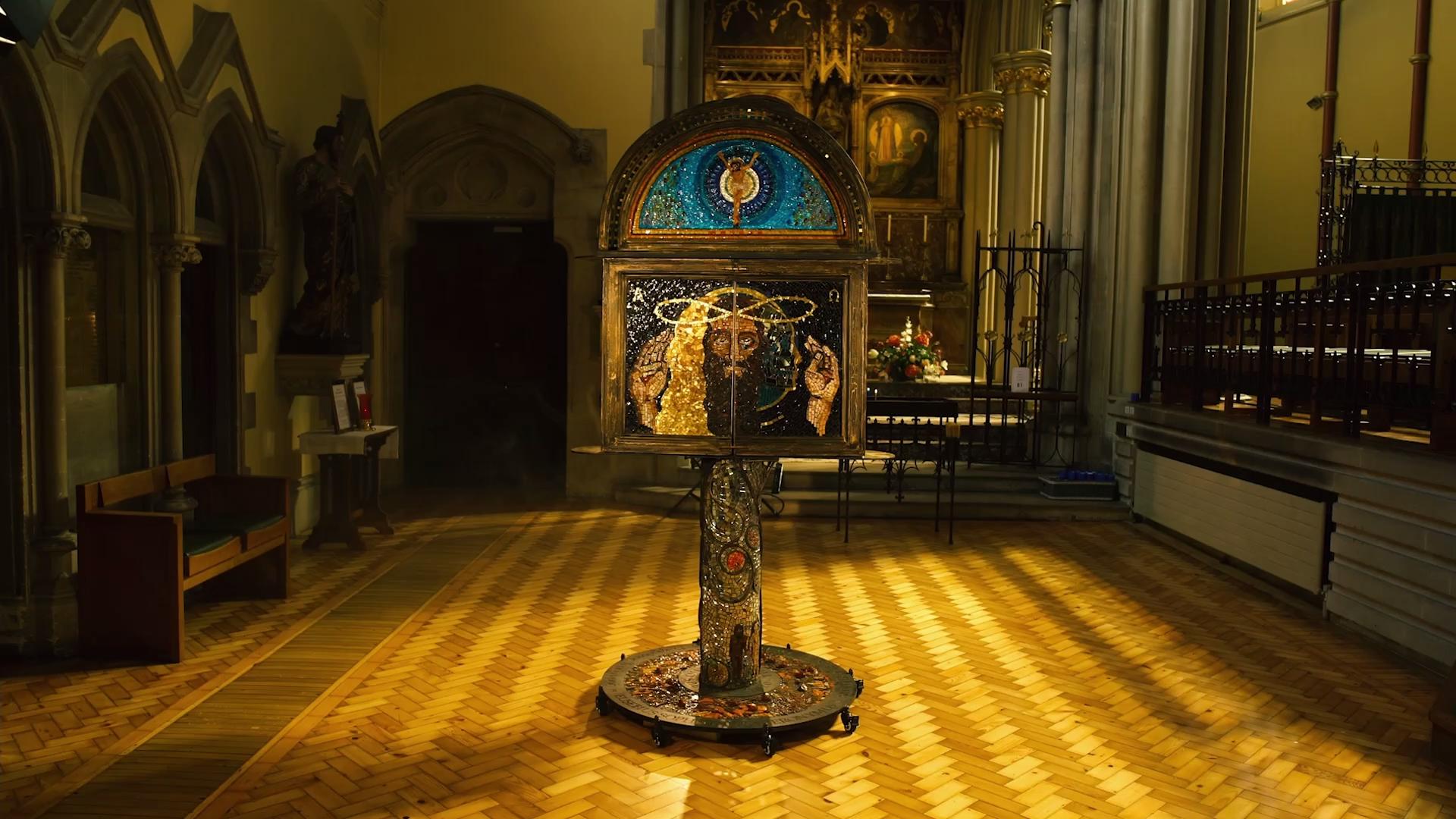 navigate_next
skip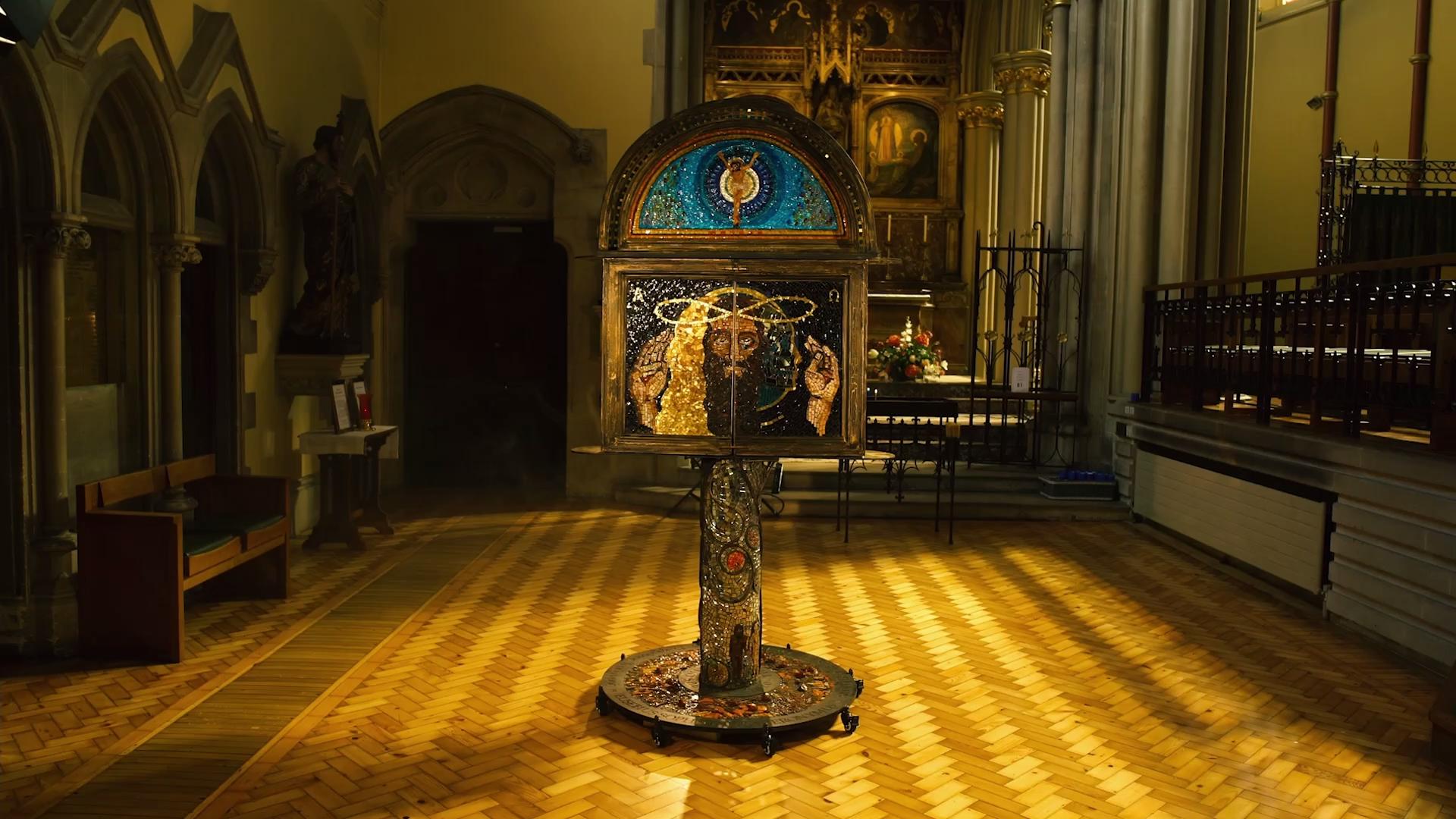 rotate_right
control_point
control_point
control_point
rotate_right
View back
ondemand_video
Scripture and the Saints
ondemand_video
Artist Journey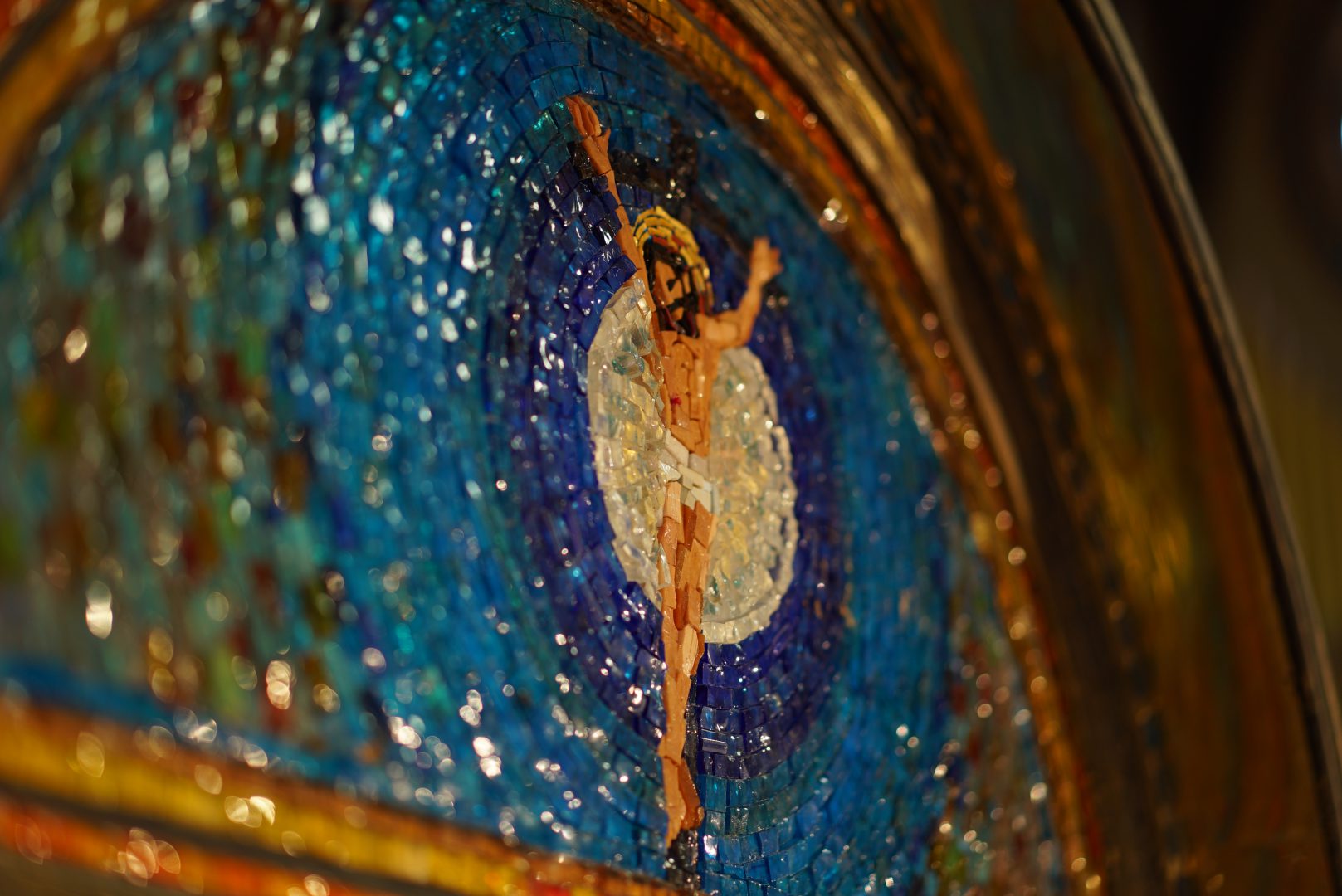 navigate_next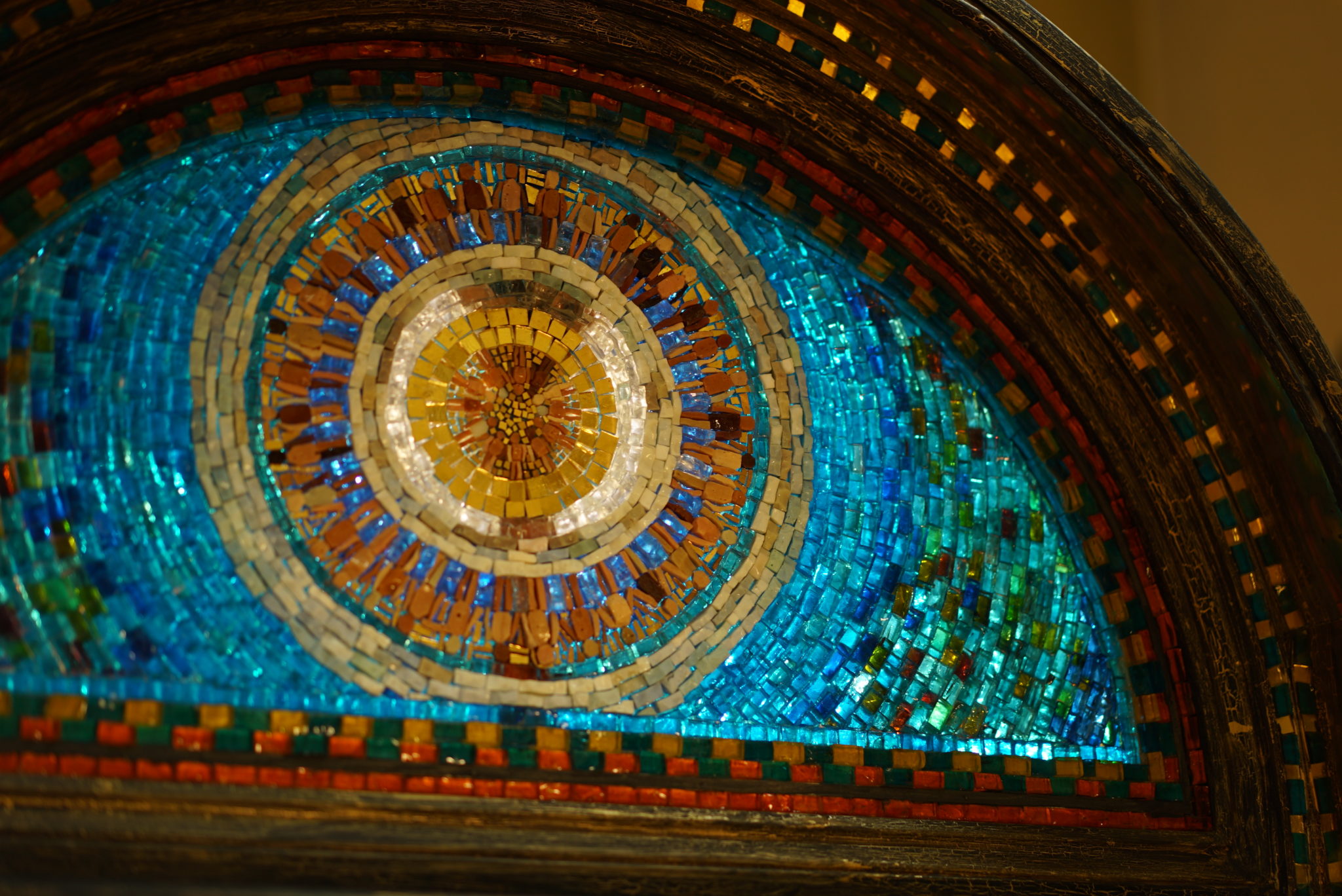 navigate_next
The sky in the top crescent panel contains all the ordinary people who are in heaven.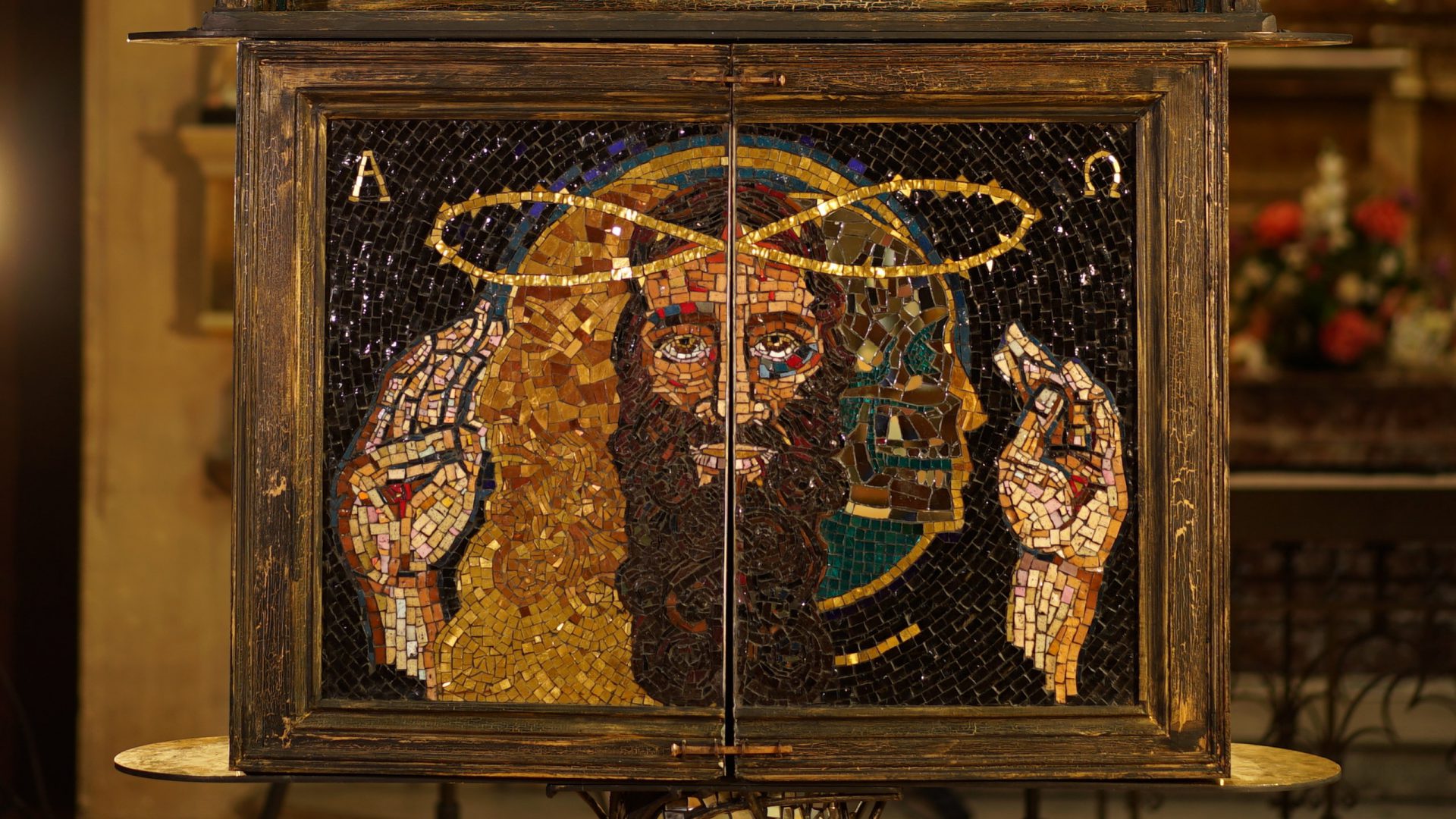 control_point
control_point
navigate_next
control_point
control_point
control_point
control_point
control_point
open_in_new
Open doors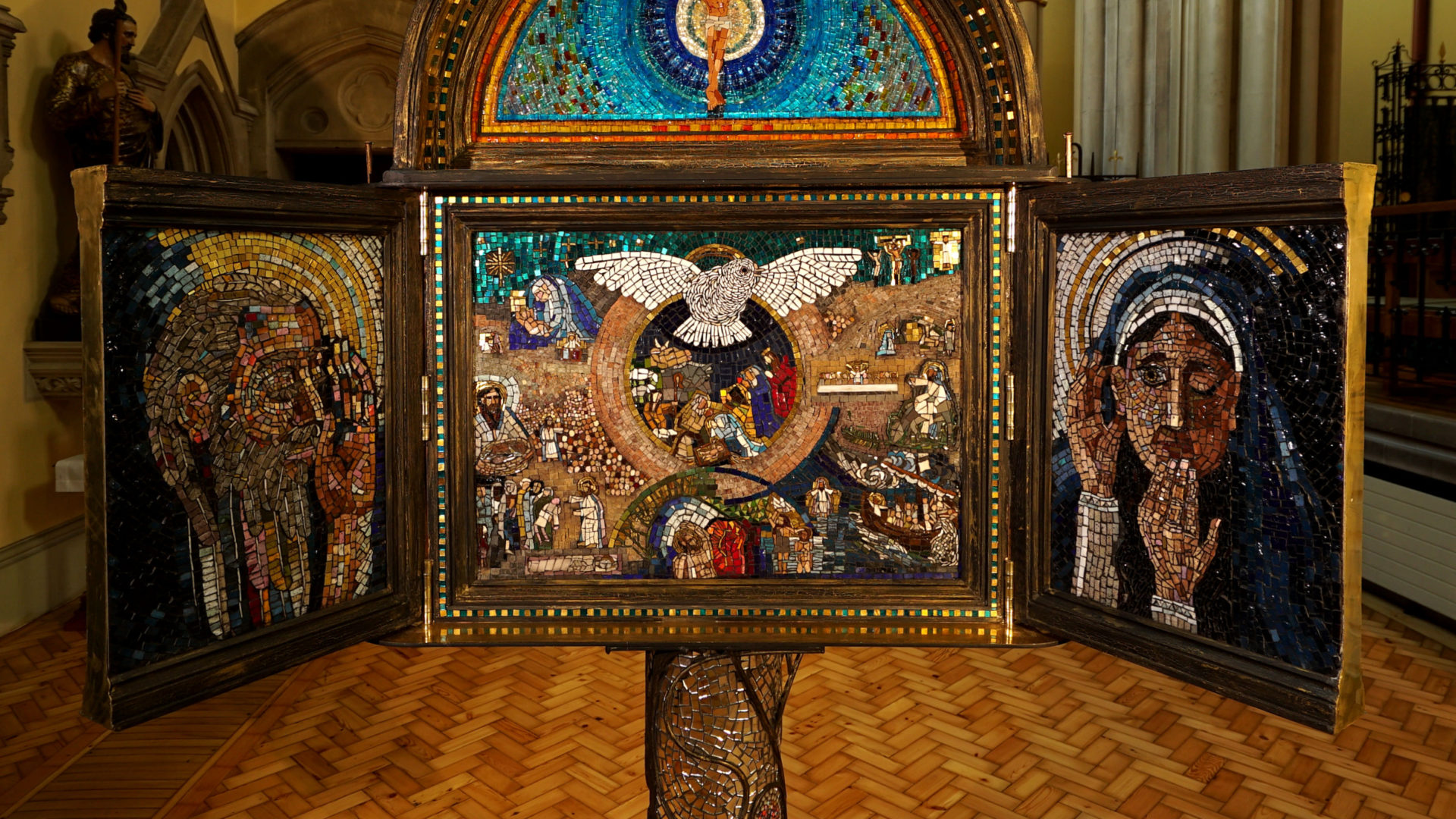 control_point
control_point
navigate_next
control_point
control_point
control_point
control_point
control_point
control_point
control_point
control_point
control_point
control_point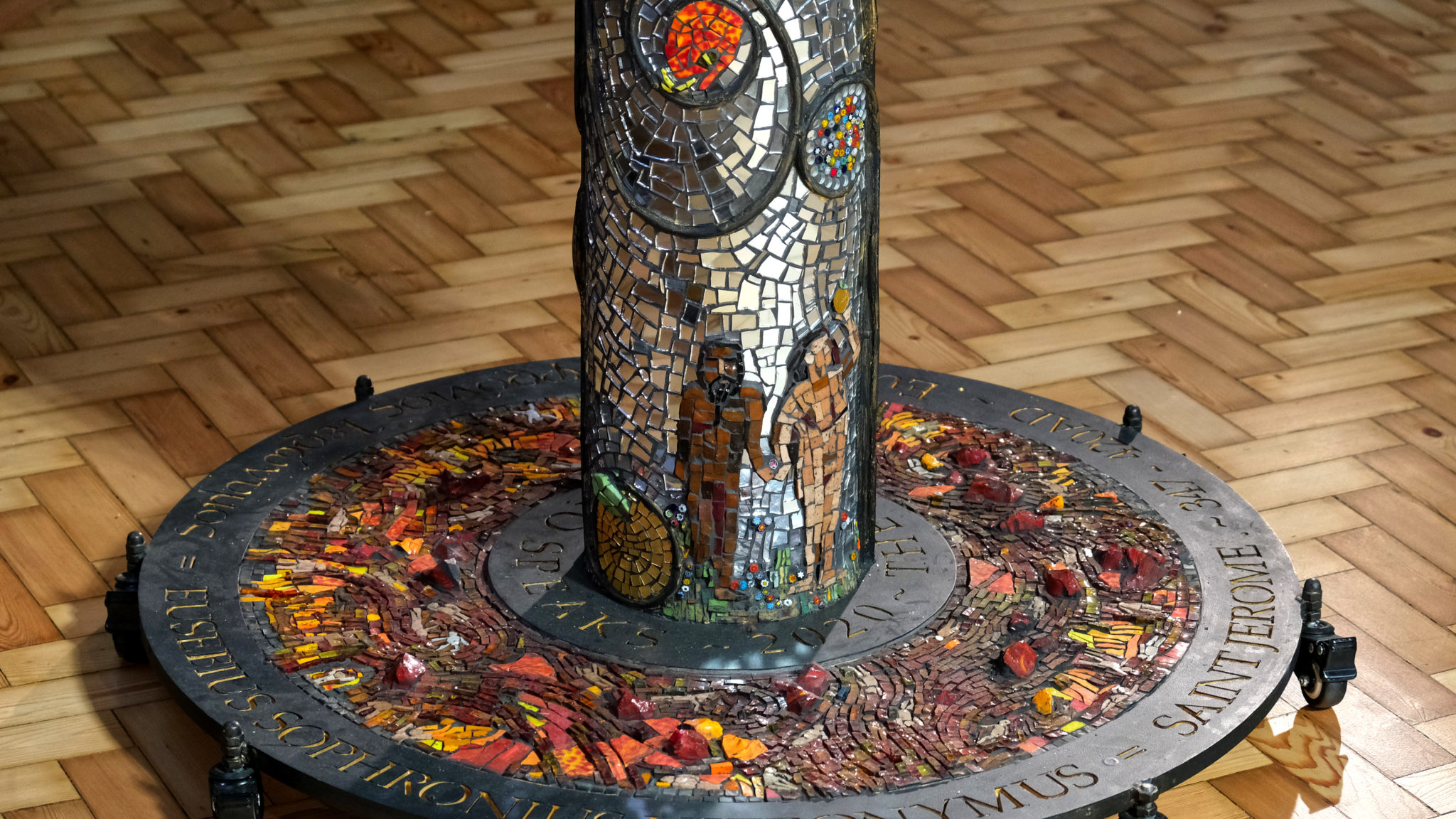 control_point
navigate_next
control_point
control_point
control_point
control_point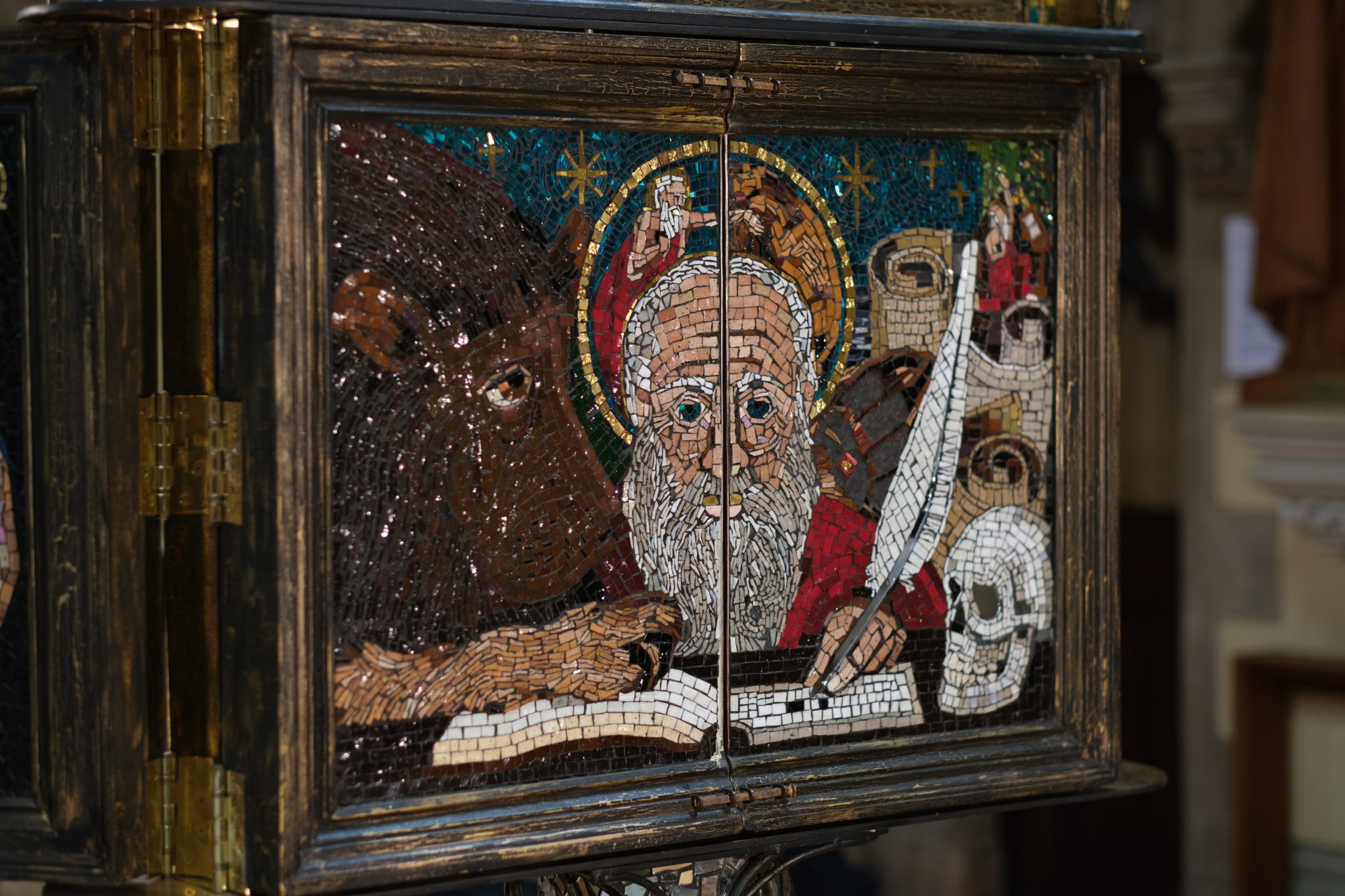 control_point
control_point
navigate_next
control_point
control_point
control_point
control_point
control_point
open_in_new
Open doors
control_point
control_point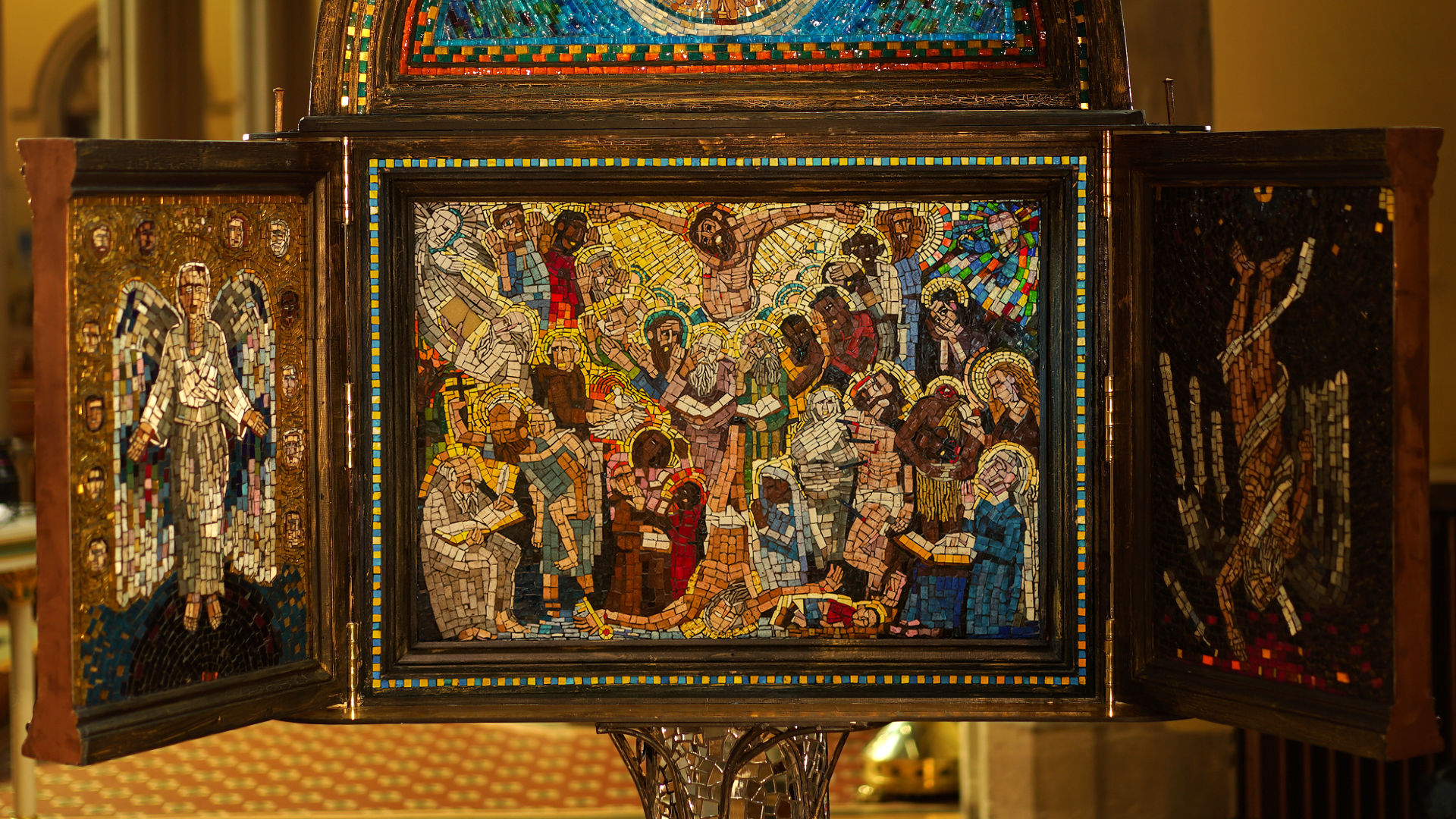 control_point
control_point
navigate_next
control_point
control_point
control_point
control_point
control_point
control_point
control_point
control_point
control_point
control_point
control_point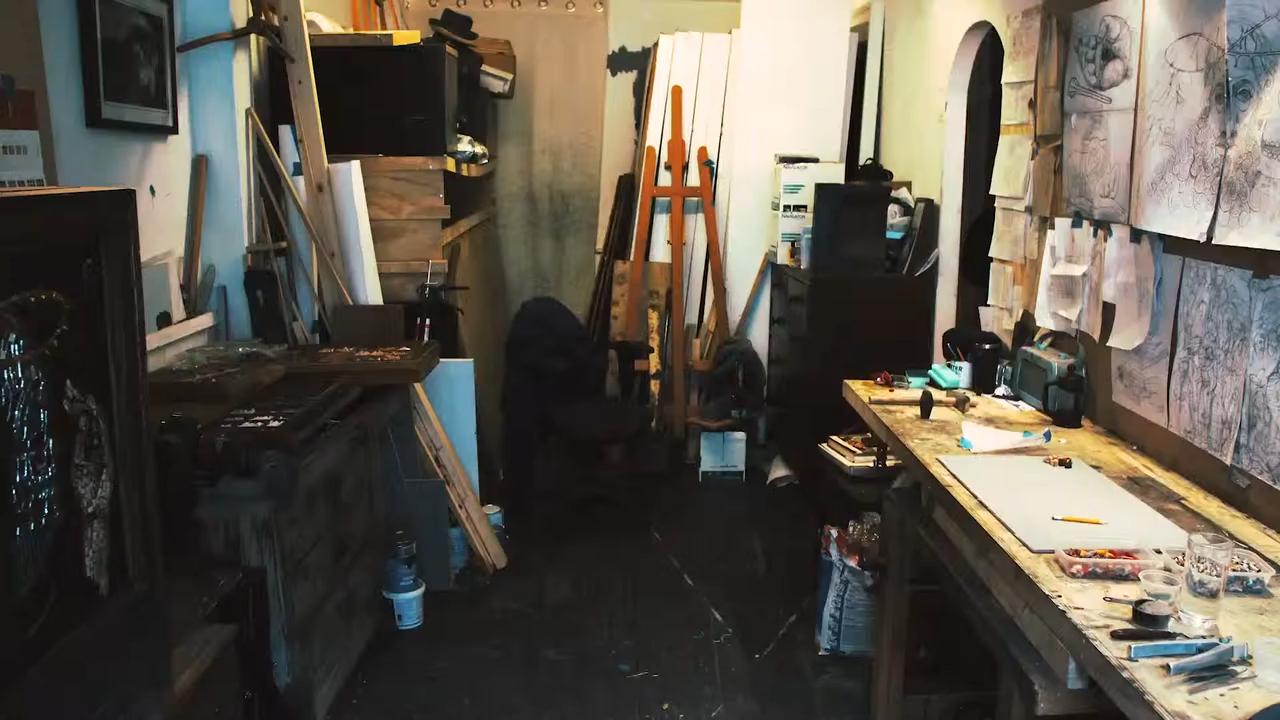 navigate_next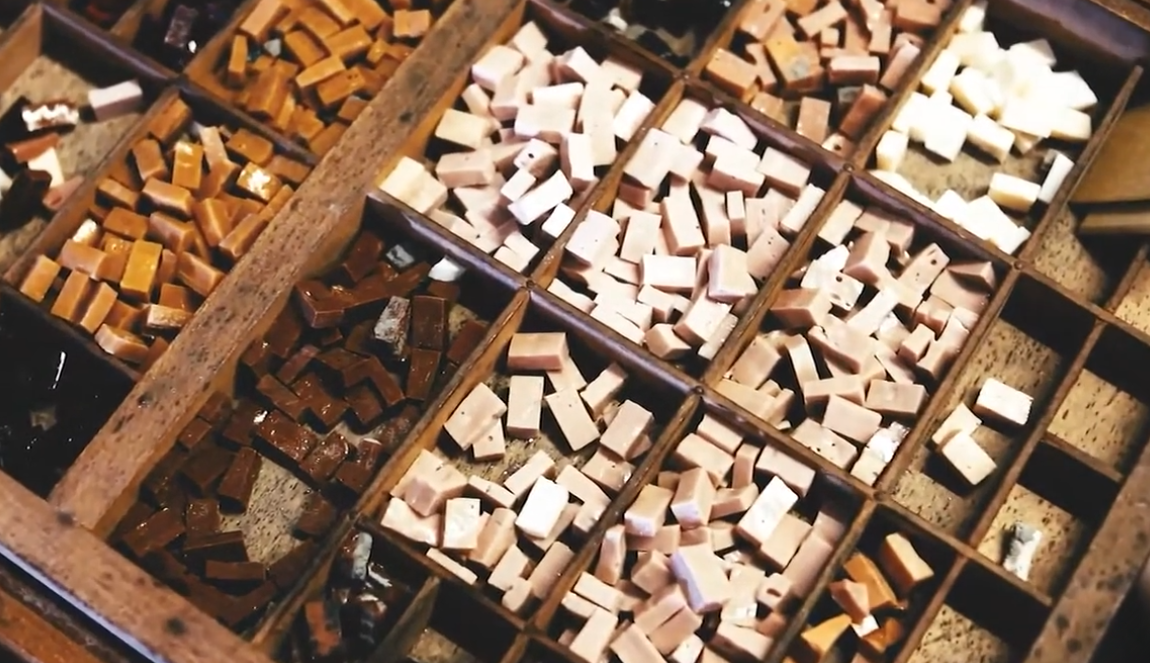 navigate_next
volume_up
volume_off
Little Bits of God
exit_to_app
volume_off
fullscreen
fullscreen_exit